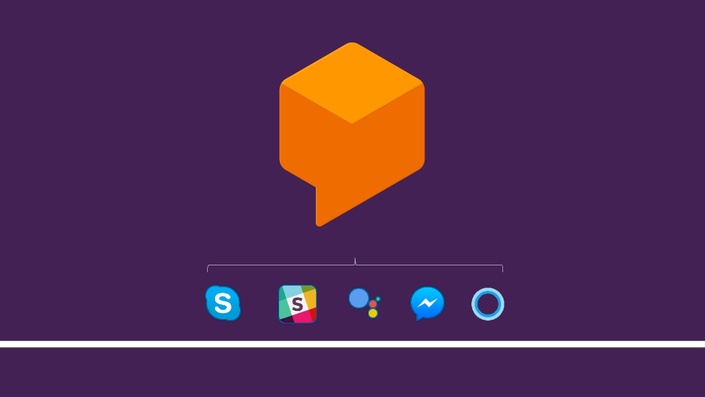 Create Chatbots using API.AI and deploy on Google Cloud
Learn how to create bots for Skype, Slack, Facebook Messenger, Google Assistant, and Cortana
Watch Promo
AI is Artificial intelligence, Study of intelligent agents and takes actions. Bots are Software application that runs automated tasks and Simulate how a human would behave.
API.AI is a site that provides Supports for creating Chatbots. It's primary advantage is that it supports various APIs and SDKs for development. It was Google's product and freely available to use. It was simple to use, and also have proper documents that will helps you if you stuck anywhere.
API.AI works on various platforms, we can provide queries in text as well as voice command. API.AI Agent will identify this query and pass to appropriate API.AI Intent, which may give static reply or perform some DB or other operations via fulfillment. And received data will display or play on your device.

Through this series we will learn how to create Agents, Intent, Entities, and how to use Context, Events, Fulfillment, Rich Messages.
Along with this we will Deploy webhook for PHP, Pyrhon, ASP.Net, and NodeJs using Google Cloud.
Publish bots on Skype, Slack, Facebook Messenger, Google Assistant.
Create client for Javascript, .Net, Android, Java.
We will learn all above things through this video series. If you have any doubts then you can contact me via mail and Q & A.
Your Instructor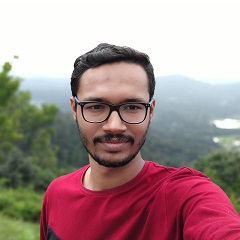 Hey, My name is Nilay Mehta! I am an experienced .Net developer, having the Microsoft certificate of Programming with C#.Net.
I have a Master of Computer Applications and Bachelor of Computer Application degrees. Starting out in the IT industry about 3 years ago. I've worked with a range of development tools from PHP, C#, ASP.NET, and ASP.Net core.
I am a passionate software engineer who loves learning new technologies, and from the past 3 years, I'm enjoying sharing that knowledge through blogs and courses.